Events at Pulverhaus
Moving into the Pulverhaus as our company headquarters in 2004, we have redefined our corporate culture. In order to deeply ingrain our company location in the region, we began to promote culture, which benefits both our employees and the people of the region. The company headquarters has also established itself as a prestigious venue for events such as the HarzClassixFestival, the Braunlager May Concerts or the cabaret festival of the FoKuS cultural association.

The Pulverhaus offers a unique, authentic backdrop for cultural highlights both inside and outside the building. The cultural events planned for 2021 are listed below.
Corona note
Due to the continuous and dynamically changing course of the corona pandemic, the event planning is already partly a dead letter, and partly there is still a struggle for safety and hygiene concepts to maintain the cultural activities as well as possible. Nevertheless, we display all the events planned for 2021 and also link to the websites of the respective organisers to give an authentic picture of how the organisers are dealing with the situation in particular and how they are fighting and planning for the good cause. The current state of affairs can be found in the brief information at the respective events.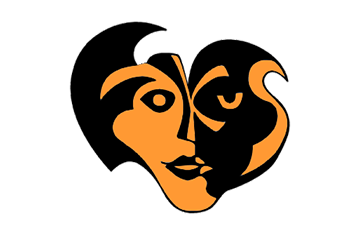 FoKuS Ventriloquist
SA | 10th July 2021 | 19:30

Tim Becker | Ventriloquist
"The Puppets' Dance"
The association for the promotion of cultural life in Clausthal-Zellerfeld, FoKuS e.V., was founded in 1992. Every year the FoKuS team puts together a rich program for you. Enjoy a wide range of music, laugh at cabaret, meet old friends or get to know new artists of the current cabaret scene. This year we welcome ventriloquist Tim Becker and his bizarre residential community. The opening act will be the Steeldrum Band from the local Robert Koch School.
HarzClassixFestival 2021
Relaunch Open Air
Chris Hopkins & International All Stars
"The Wonderful World of Louis Armstrong -
Happy 120th Birthday"
SA | 28th August 2021 | 20:00
SU| 29th August 2021 | 11:00
COVID checkin and box office 1.5 hours before the start of each concert
Details and tickets

The complete Festival Program for 2021 will follow soon.
Since 2013 the HarzClassixFestival offers a multilayered program with ambitious international performers of classical music at the highest level at three different locations in Clausthal-Zellerfeld. To kick things off, we will be presenting a Jazz Open Air as a relaunch concert with soirée and matinée at Pulverhaus as early as August. The traditional opening concert will take place on Saturday, September 25 in the Marktkirche zum Heiligen Geist, and the Musikfest can be experienced on October 23 either in the historic Aula of the Technical University of Clausthal or in the Marktkirche. For the brilliant final concert, we are back at Pulverhaus for a special highlight on November 27.