Being the only company worldwide with an exclusive focus on the analysis of particle size and particle shape we have been able to successfully develop and continuously extend our position over the past decades. This was possible with the help of best experts and technologies. The Sympatec employees encompass experienced particle specialists and internationally renowned developers in the field of particle technology.
Our history
1984 | The company founders on the occasion of signing the contract
1981-88 | Engineering office in the basement of a private home where everything started
1984-2004 | Technology Centre Clausthal, a good business location for the start-up
2004 | The architect's hand-over of keys to the owner of the new-built Pulverhaus
Since 2004 | Pulverhaus - the company head-office
Sympatec GmbH was founded in 1984 as the first spin-off of the Technical University of Clausthal. Together with strong particle knowledge, a hand full of patents, encouraged by first orders and a venture capitalist – the Swiss RIETER Holding AG – a group of Clausthal scientists got on its way to develop the dry dispersion method for particle sizing stirring up the international market. Starting from a private Clausthal basement (Engineering office PANTUC | 1981 to 1988) Sympatec GmbH was established at the founding site of Machine Works Remlingen (MAREM | 1984 to 1990), which also was the first production site. General Management, Engineering Office, and customer-related departments such as Sales, After-Sales and Application Laboratory found a first home in the Technology Centre Clausthal (TECLA | 1984 to 2004). As a consequence of a management buy-out in 1988, the innovative measuring and dispersion systems for laboratory and process applications were developed, manufactured and shipped worldwide from our new production site at the business park Unternehmenspark Goslar (UPG | 1991 to 2004). Founded in Clausthal in 2004, the newly constructed Pulverhaus infrastructure embodies our pioneering spirit in a unique centre of excellence in Particle Technology. Our worldwide headquarters now unite strategic management and all business operations under one roof.
After his studies of Mechanical Process Engineering at the Karlsruhe University of Technology Stephan Röthele followed in 1972 his academic supervisor professor Kurt Leschonski to Clausthal Technical University, entrusted with the set-up of the Institute of Mechanical Process Engineering as the chief engineer. His focus was on the research and development of particle size analysis. Numerous speeches highlighted his increasing commitment as developer and supplier of measurement systems for particle size analysis. In 1977, he founded a company for patent exploitation, in 1981 the PANTUC engineering bureau and in 1984 the Sympatec GmbH together with professor Leschonski and the Rieter Holding AG. Already in 1985, he was awarded as first scientist the technology transfer prize of the Braunschweig chamber of industry and commerce. Since then he was assigned with numerous honours and awards, including the conferment of the honorary doctorate of the Clausthal Technical University. For his merits in scientific and economic fields he was honoured with the Federal Cross of Merit in 2010.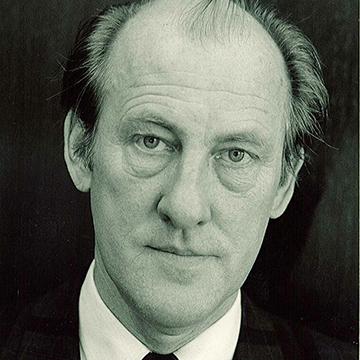 Kurt Leschonski studied Mechanical Engineering at the Braunschweig University of Technology and has received his doctorates degree at the Karlsruhe University of Technology in 1965. Following a scientific stay at Loughborough University in England Leschonski came via the Karlsruhe University of Technology to the Clausthal University of Technology in 1971. He significantly shaped the scientific community of particle measurement and was part of the initiators of POWTECH exhibition and PARTEC conference, the most influential international congress in the field of particle measurement technology. Kurt Leschonski was awarded numerous prizes from the US, Germany and Japan, the first-class Merit Cross of the Federal Republic of Germany and the honorary citizenship of the town of Clausthal-Zellerfeld. In 1984, he was co-founder of the Sympatec GmbH together with Stephan Röthele and the Rieter Holding AG.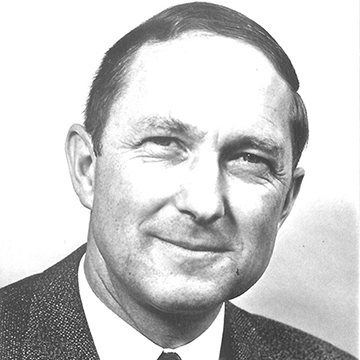 In 1987, Hans Probst acted as one of the founding shareholders on behalf of the Rieter Holding AG representing the venture capitalist as Chief Executive Officer and Member of the Executive Board. Rieter Holding AG is an internationally operating Swiss industry holding headquartered in Winterthur and leading supplier of systems for short-staple spinning mills.
The initial product portfolio focused on the analysis of particle size distribution of dry powders applying laser diffraction spectrometry on the basis of the system combination HELOS & RODOS in the laboratory. In the following years continuous innovations yielded new developments that attract attention amongst scientific communities today as technological milestones, as for instance the modular product range of sensors and dispersers. Sympatec defined and initiated the development of instruments, which adapt in an optimum way to products and processes and the resulting specific requirements. They can be applied in laboratory quality control and for control of the production process.
1985 | First Technology Transfer Award of IHK Braunschweig | Dry dispersing system RODOS
1986 | First Technology Transfer Award of Federal Minister of Education and Science | on-line particle size analysis
1992 | Arnold-Euken-Medal of GVC Düsseldorf | OPUS ultrasound extinction
2007 | "Nano im Bild" | Award of the Nano- & Material Innovations | Niedersachsen e.V.
2008 | Selected location of the Initiative "Germany – Country of Ideas"
2010 | Kulturkontakte award of the state of Lower Saxony (DE)
2011 | Second position Foreign Trade Award of the state of Lower Saxony (DE)
2017 | First entrepreneur Award of Region 38
Today, Sympatec develops, manufactures and distributes a wide range of innovative systems for particle characterisation on an international scale, based on laser diffraction, image analysis, ultrasound extinction and photon cross correlation spectrometry. With a strong export share of more than 80 per cent the company operates branches and offices in Germany, Europe, China, Korea, Japan, North America, India, Australia and cooperates with associated agencies in additional overseas locations such as Taiwan, Malaysia, Singapore, Thailand, the Philippines, Indonesia, South Africa or South America.
Relevant industrial fields of application for our measuring systems are pharmaceutical, chemical, cement, food and drink industry, inorganic raw materials, magnetic and metal powders, mineral raw materials and synthetic materials as well as research and development. To date several thousand analysis systems were sold and installed worldwide. A globally operating network of sales and after-sales service provides impeccable function of all systems and permanently renews the satisfaction of customers. Continued development of our product portfolio leads to steady growth. With its branch offices and subsidiaries Sympatec commands over 150 employees, concentrating on the key responsibilities sales, customer service, development, manufacture and quality control.