Jönköping Office | Nordic
Sympatec has been successfully established in the Nordic countries for more than 15 years. From our office in Aneby, located in southern Sweden in the Jönköping province, we offer dedicated Sales and Support to our existing and future customers in Sweden, Norway, Finland, Denmark and Iceland.
Our demonstration room is equipped with an innovative range of laboratory instruments for particle size and shape analysis comprising laser diffraction sensor HELOS and the dynamic image analysis sensor QICPIC. We are ready to run your products in dry, wet or spray applications and thus prove performance, quality and versatility of the instruments. Whether you would like to have your samples measured in our laboratory or prefer an on-site demonstration at your facility, we are pleased to provide support in the development and advancement of suitable analytical methods.
With the initial installation of an instrument you will receive personal user training on-site. We make sure to qualify your personnel in order to achieve meaningful and reproducible results.
Our latest technology and recent developments are introduced to you on the occasions of our annual Particle Measurement Tour and at selected trade shows, specialized conferences and symposia in the Nordic countries. Don't miss the chance to get a first-hand impression and to meet us face-to-face for a first encounter or discussion.
Sympatec - The Particle People
Contact Nordic
Sympatec GmbH - System | Partikel | Technik
Kapellgatan 1
57833 Aneby
Jönköpings Län
Sweden

Phone +46 70 664 1701
Our Sales Team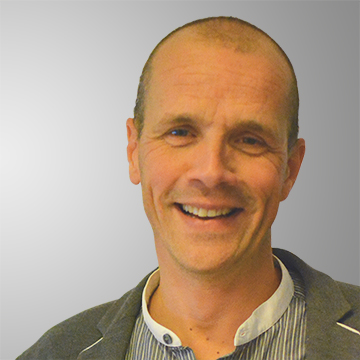 Sjoerd Sluimer
Sales Manager Nordic