Workshop Particle Size & Particle Shape | Measuring is knowing

Our workshop "Measuring is knowing" is a free, one-day hands-on workshop with an exclusive focus on measuring product-specific particles. All interested particle fellows - no matter whether with experience or without - are more than welcome.
We are able to concentrate on a wide range of industry applications such as food and beverages, metal powders, industrial minerals, pharmaceuticals or chemical products. Every day will be dedicated to another application.
Choose your preferred application and sign up to meet our experts in the Benelux office and learn more about size and shape of your particles and how they can be evaluated.
Register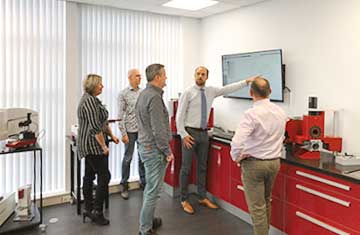 Leuven | BE