Since 1995 we served our customers in France from our office in Orsay near Paris. Over the last 20 years we have gained much experience especially with applications in the pharmaceutical and food sector as well as with building materials and academic research. In march 2020 we moved our office to Marcoussis to enhance and enlarge our laboratory and training facilities. Our customers appreciate the immediate local vicinity for a responsive after-sales service as well as our expertise in methods development.
The office in Marcoussis offers the following service to the French market
Consulting and sales of particle measurement systems for laboratory applications
Hands-on demonstrations and analysis of customer samples at our facility in Marcoussis or on-site at the customer
Seminar and training sessions
Experienced after-sales support
Our team places its main focus on fast responses and professional competence to fulfill the demands of our customers in the best possible way.
Sympatec – The Particle People
Sympatec France est à Orsay, proche de Paris, depuis 15 ans, et présent en France depuis 1995. Travaillant dans des domaines aussi varié que la Pharmacie, l'Agroalimentaire, les matériaux de construction ou la recherche académique, notre expérience est à votre service. En Mars 2020, nous avons déménagé nos bureaux à Marcoussis afin d'améliorer nos capacités d'accueil et d'agrandir notre laboratoire d'essais. Pour nos clients, nous offrons un service après-vente de proximité, réactif et disponible, ainsi qu'une expertise pour les mises au point des méthodes.

Depuis notre bureau d'Marcoussis nous répondons aux besoins de nos clients en France. Profile du Bureau Français
Prospection, devis et vente des systèmes laboratoires
Démonstration et analyse des échantillons à Marcoussis ou sur site clients
Séminaires et Formations clients
Service Après Ventes sur Marcoussis ou sur site clients
Réactivité et compétences sont les maîtres mots de notre équipe, associée au respect de nos clients.
Sympatec - The Particle People
Contact France
Sympatec GmbH - System | Partikel | Technik
8 Rue Joly de Bammeville
91460 Marcoussis
France

Phone +33 1 69 181 957
Fax +33 1 69 281 673
Our Sales and Service Team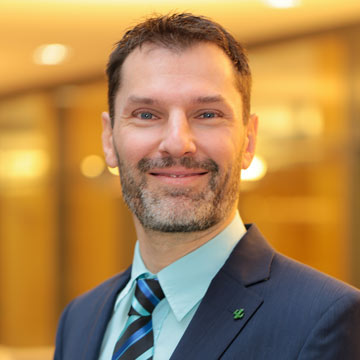 Dr Grégory Svetlichny
Sales and Application Engineer
Olivier Cantin
Service Engineer