Agency Cairns | Australia & Oceania
We have been serving our customers in the Australian and Oceanian market with a dedicated support for sales and service for many years. Rob Chorlton, our partner and former sales and service manager has been responsible for our customers in Australia and New Zealand longer than 15 years. He stands for more than 30 years of experience in the Scientific Instrument business with over 600 installations around the world.
Sympatec's latest technology and recent developments are introduced to you on the occasion of our Particle Measurement Tour at changing venues throughout Australia. There we present our range of instruments and technologies for professional characterization of your products and processes.
Our existing customers enjoy experienced after sales support ranging from service contracts, training, application support or even just a friendly word of advice.
Sympatec - The Particle People
Contact Australia & Oceania
Trace Analytical Services Pty Ltd.
16 Cocus Crescent
Palm Cove, QLD 4879
Australia

Phone +61 439 73 9560
Our Sales and Service Partner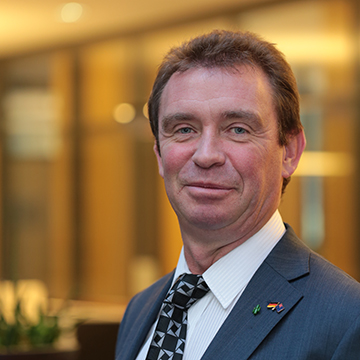 Rob Chorlton
Managing Director
Trace Analytical Services