There are many different kinds of disperse systems - like powders, granules, fibres, suspensions, emulsions or aerosols. Depending on size and shape of the particles, they show different behaviours as a result of their physical properties. But what do they all have in common? They determine the quality of your final product.
Only if these particle properties are measured can they be controlled. In order to measure right - reliable, time and again - we design our instruments to be adaptable to the specific needs of your product. To discover how we might fulfil your requirements, we invite you to this year's Sympatec Particle Measurement Tour at selected locations. Samples are welcome.
We look forward to seeing you!

Meeting venue: Holiday Inn - International Drive in Orlando
Register
Program
Time
Topic
Speaker
09.00

Registration

Paul Cannon
Sales Engineer
Sympatec Inc.

09.15

Welcome

Stefan Steigerwald
CEO, Sympatec Inc.

09.25

Better particles ...
... with best instruments
for particle characterisation

Stefan Steigerwald

09.45

RODOS | QUIXEL | TWISTER & Co.
Sample handling, preparation and product-specific dispersion in dry, wet and spray applications

Paul Cannon

10.10

HELOS | MYTOS & Co. | with applications
Particle size analysis with classic laser diffraction

Laboratory | modular | 0.1 µm to 8,750 µm
Process | in-line | 0.25 µm to 3,500 µm

Stefan Steigerwald

11.15

Coffee break

11.30

QICPIC | PICTOS & Co | with applications
Dynamic image analysis for size and shape characterisation

Laboratory | modular | < 1 µm to 34,000 µm
Process | on-line | 2 µm to 20,480 µm

Paul Cannon

12.25

NANOPHOX | with applications
Analysis of particle size and stability with PCCS in even high concentrated nanodispersions

Laboratory | 0.5 nm – 10,000 nm

Stefan Steigerwald

12.55

OPUS | NIMBUS | with applications
Analysis of particle size and concentration with ultrasonic extinction in opaque dispersions

Process and laboratory | < 0.1 µm to 3,500 µm

Stefan Steigerwald

13.15

Invitation for Lunch

14.00

Live-Workshop | Your samples are welcome!
Hands-on particle characterisation in small groups with HELOS | QICPIC | NANOPHOX

Stefan Steigerwald
Paul Cannon
Kay Mootz
Sales Manager Americas
Sympatec Inc.

17.00

Finale ... extended on demand ...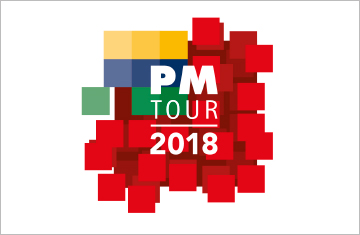 Orlando, FL | US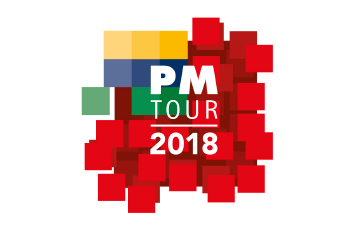 Particle Measurement Tour Registration
The event is free of charge.
Please register every person individually.
The deadline for registration is one week prior to the event.